2005-2006 Silver Dancers
Information about this year's Spurs Silver Dancers can be found here.
I've seen quite a few people disparage our Silver Dancers as having a low drool factor, but I think they're pretty delectable myself.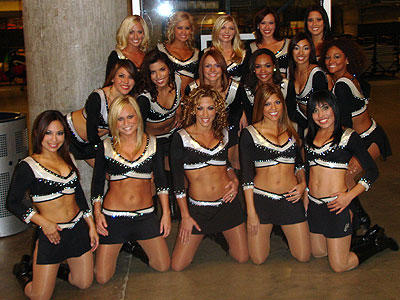 And I'm sure they're all intelligent, interesting individuals and most certainly not sex objects.