Help Us, Manu Ginobili, You're Our Only Hope
Milwaukee 90, San Antonio 92  //  21-3  //  1st in the West
Manu. Ginobili. You can have Kobe Bryant, LeBron James, Kevin Durant, or anybody else you want. With the game on the line in the last 2 minutes, I'll take Manu Ginobili. He is the clutchest of clutch. Not just his shooting, which is superb. But he just makes plays, whether it be a huge rebound in traffic, a steal from an unsuspecting big, or just drawing a foul and getting to the line (where he is, again, clutch). He can play 46 minutes of crap ball, but with the game in the balance, you know he'll play huge because he wants to win. Tomes are written about Kobe's competitiveness, but outside of San Antonio, little is written about Ginobili's. That's fine; he can remain our little secret.
I had other thoughts on the games, like Duncan's blocks (truly the most underrated aspect of his game, not his 'fake' underrated aspects [like passing] that get talked about so much that they're actually not underrated at all), or Jefferson's rebounding (something he did earlier in his career and I'd like to see more of). But, like the Spurs, I have a quick turnaround to tomorrow night's nationally televised game in Denver, and, unlike the Spurs, I have other writing assignments to get to. So let's just enjoy the exciting win, and chalk it up to playoff-like intensity reps, and ignore the fact that we were unable to put away a sub-.500 Eastern Conference team at home. Hey, the Bucks did us a solid and beat Dallas the other night, so hats off to them. They kicked our butts in the second half.
But we have Manu Ginobili.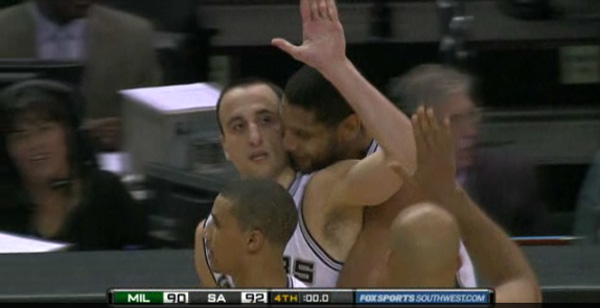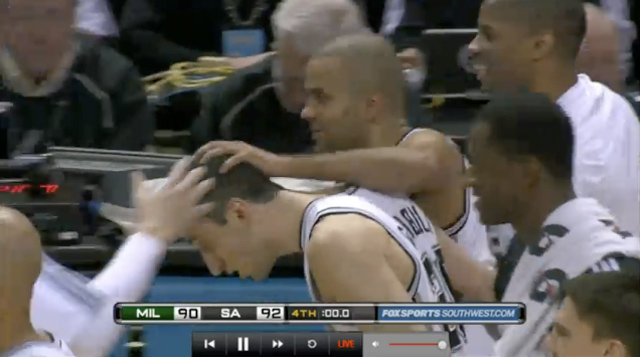 Comments
There are no comments on this entry.
Trackbacks
There are no trackbacks on this entry.