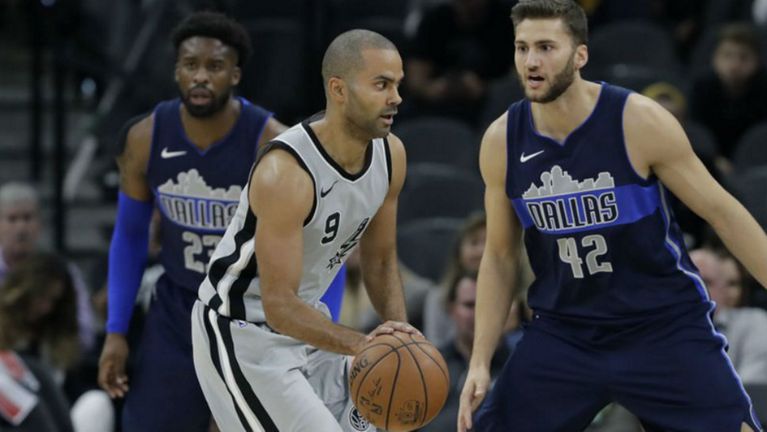 Season 51, Game 20
San Antonio 115, Dallas 108
13-7, 3rd in the West
Monday night marked Tony Parker's 1,144th career game in the NBA. After an injury sustained in last season's playoff series against the Houston Rockets, many of us didn't see him getting past 1,143.
In a game Parker later compared to his first game as a rookie, San Antonio sputtered early, but eventually settled in and claimed victory over the five-win Dallas Mavericks to improve to 14-7 on the season. Parker only played 14 minutes, but he scored six points on seven shot attempts to go along with four assists. Most importantly, he didn't appear to re-aggravate his injured thigh which is obviously priority number one in your first game back from long-term injury.